The beginning of anything MoarThan!
I present to you the website that is MoarThan (BETA). It's pretty much just an aggregator but it has some special bells and whistles built into it.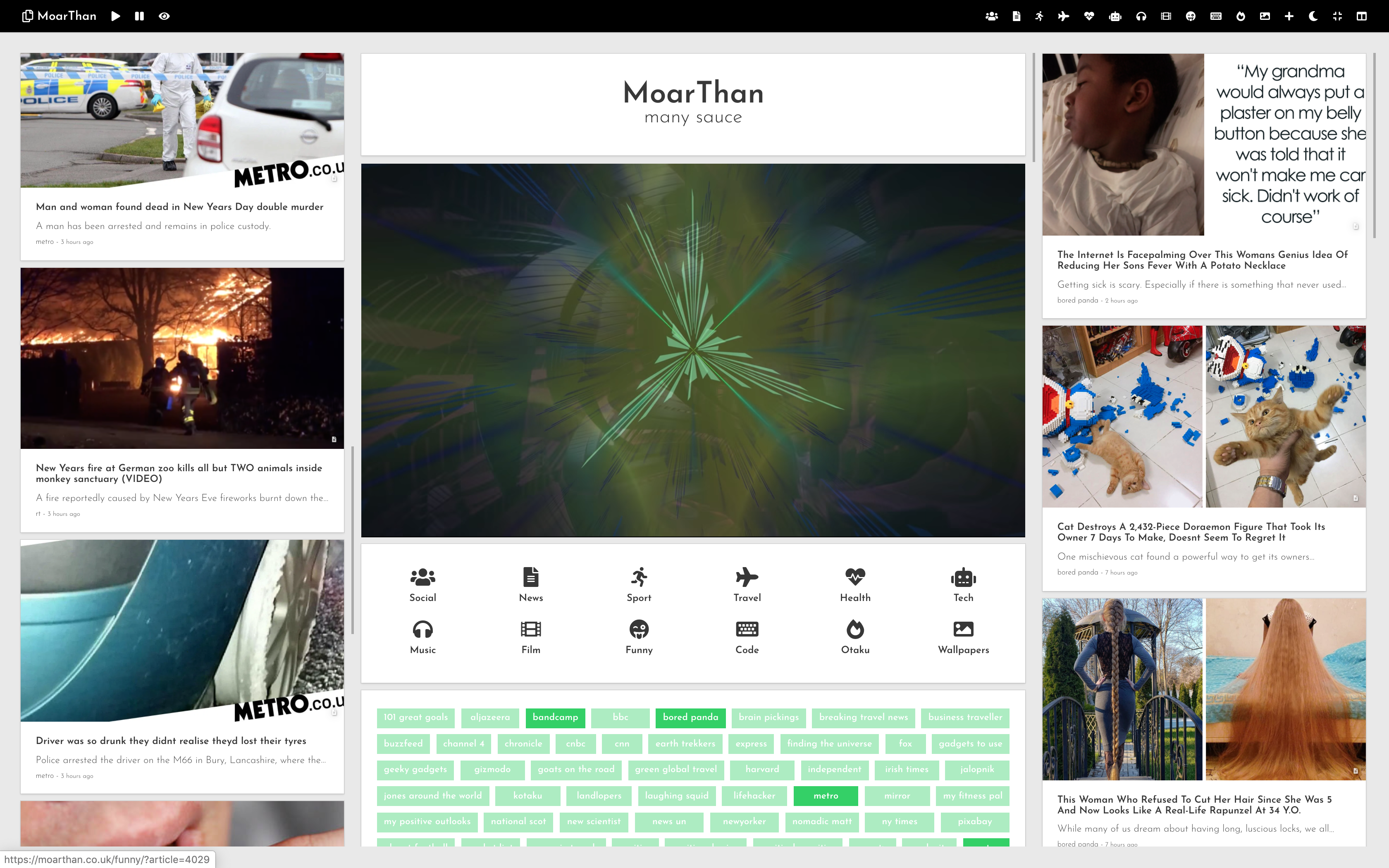 It all started when I built a simple RSS reader website for a friend as he mentioned he was a little frustrated over moving from one website to another to read the news and things, so I got to work building something he could use and might have got a little carried away but hey... I had fun putting it together.
Categories include:
News
Sport
Travel
Health
Tech
Music
Film
Funny
Wallpapers
Otaku
Choose which sources you wish to remain and you're all set. Use the buttons to turn sources on and off. More details on the website. I'll add a save function soon enough.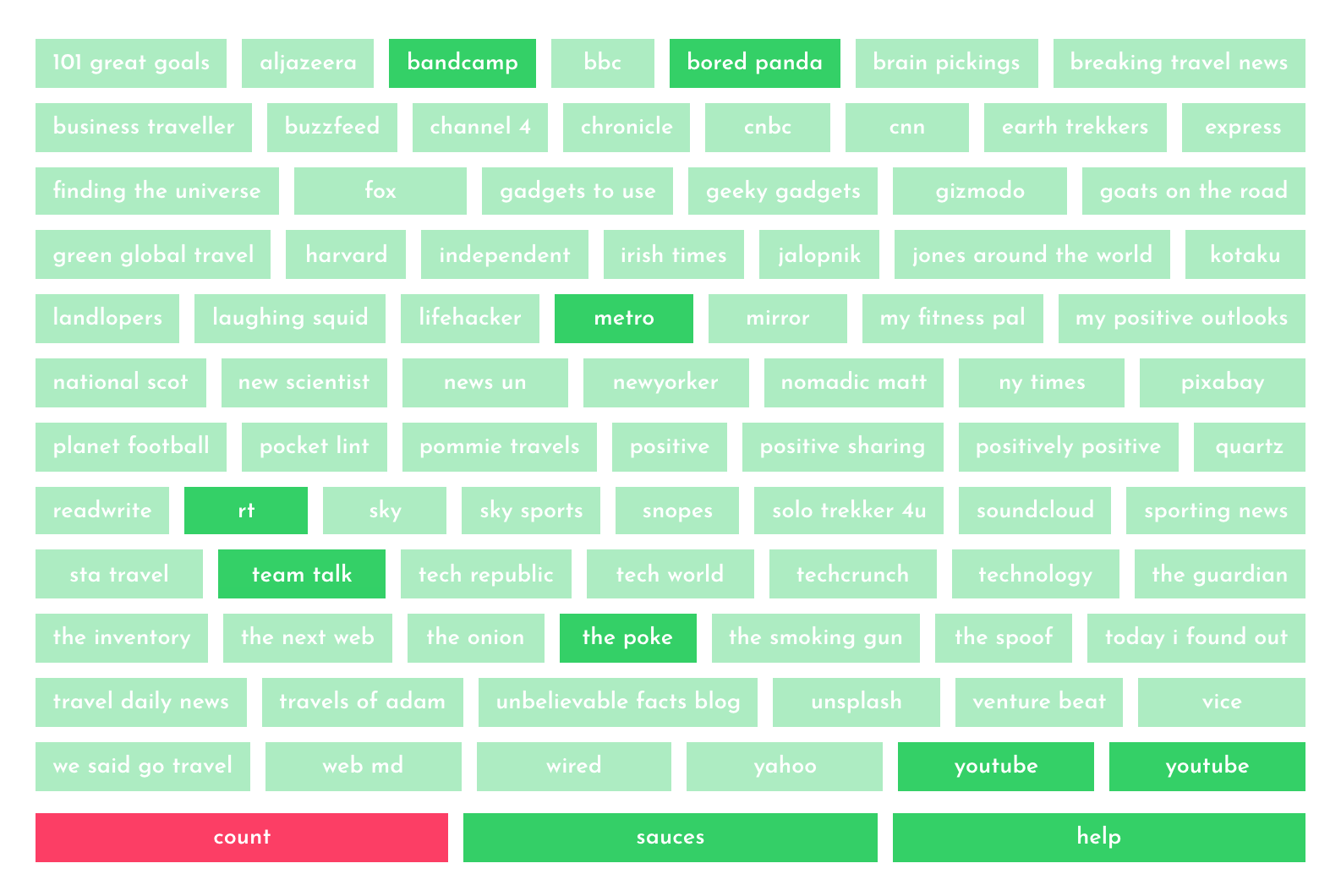 There's a collection of short films for you to investigate.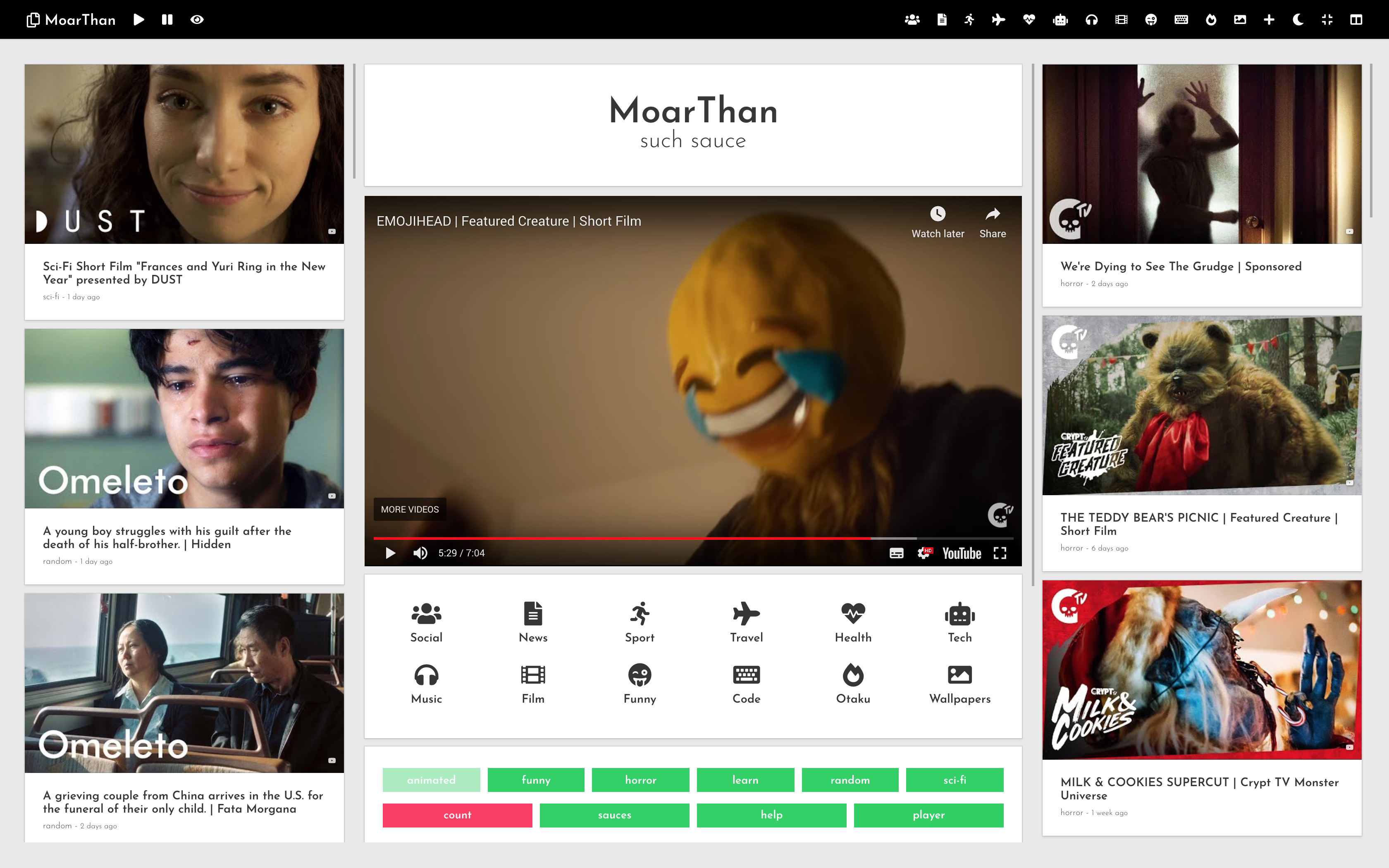 Music from Soundcloud, Bandcamp and Youtube. More sources to come.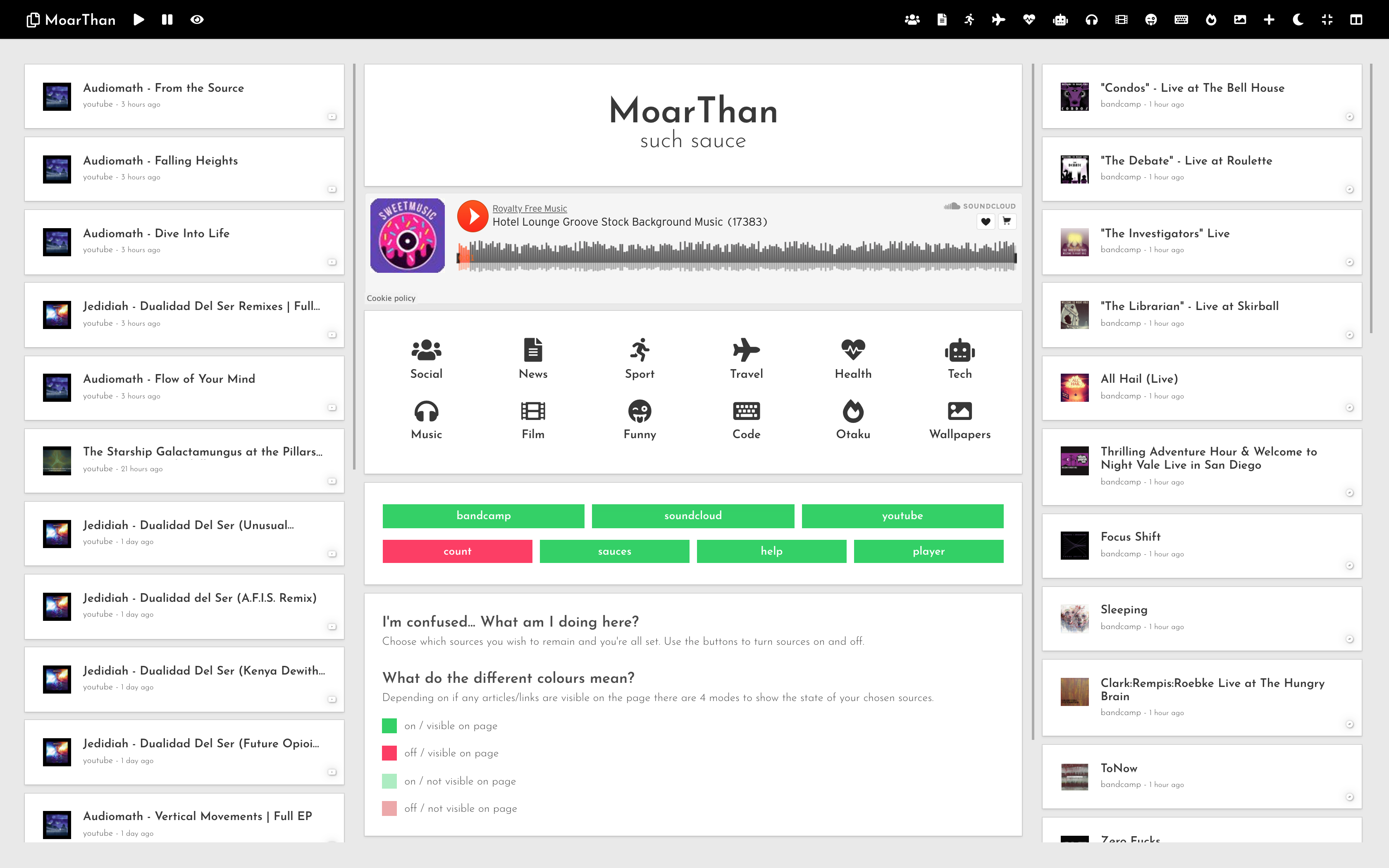 And an Otaku meme section.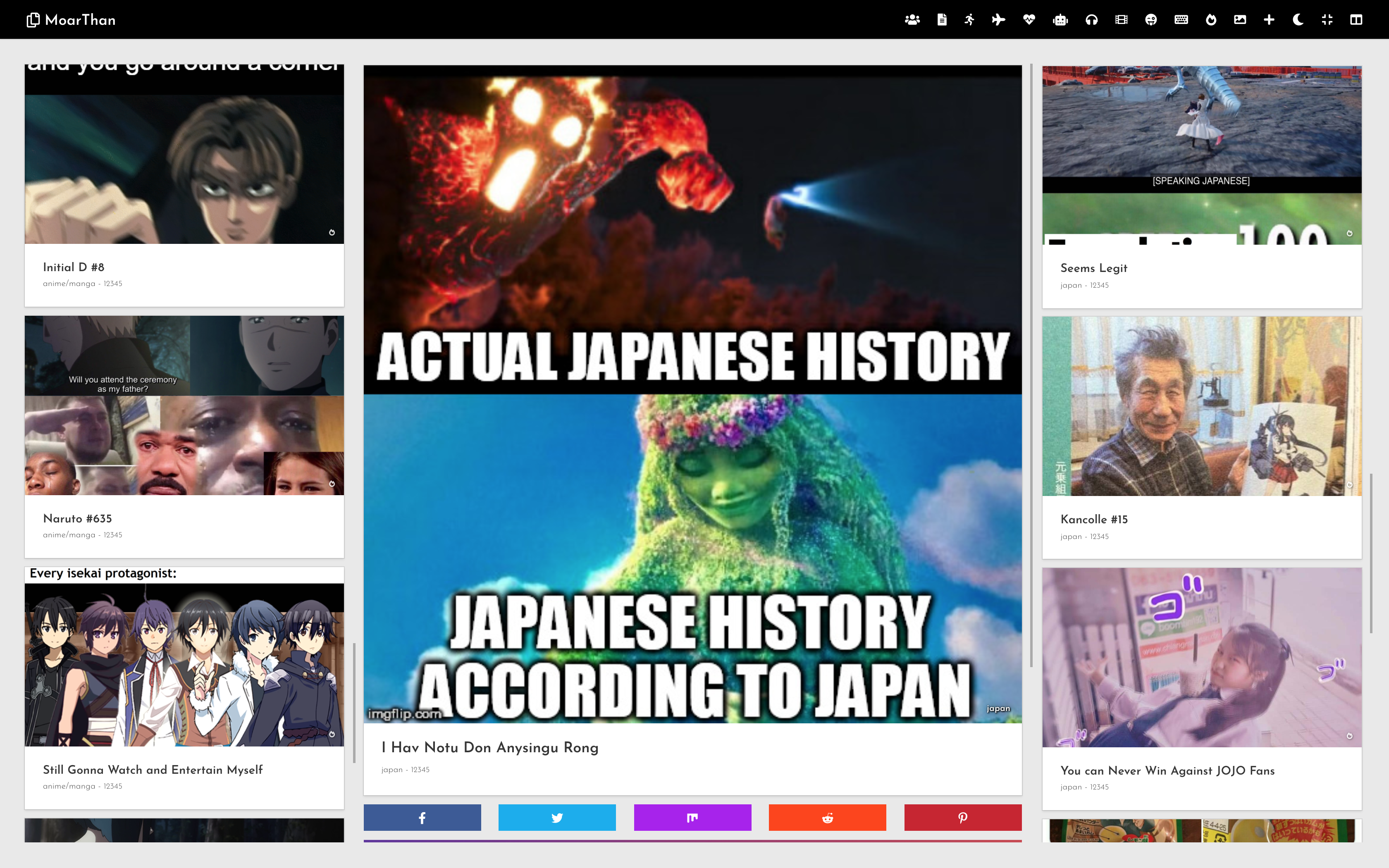 Oh... and a sort of dark mode.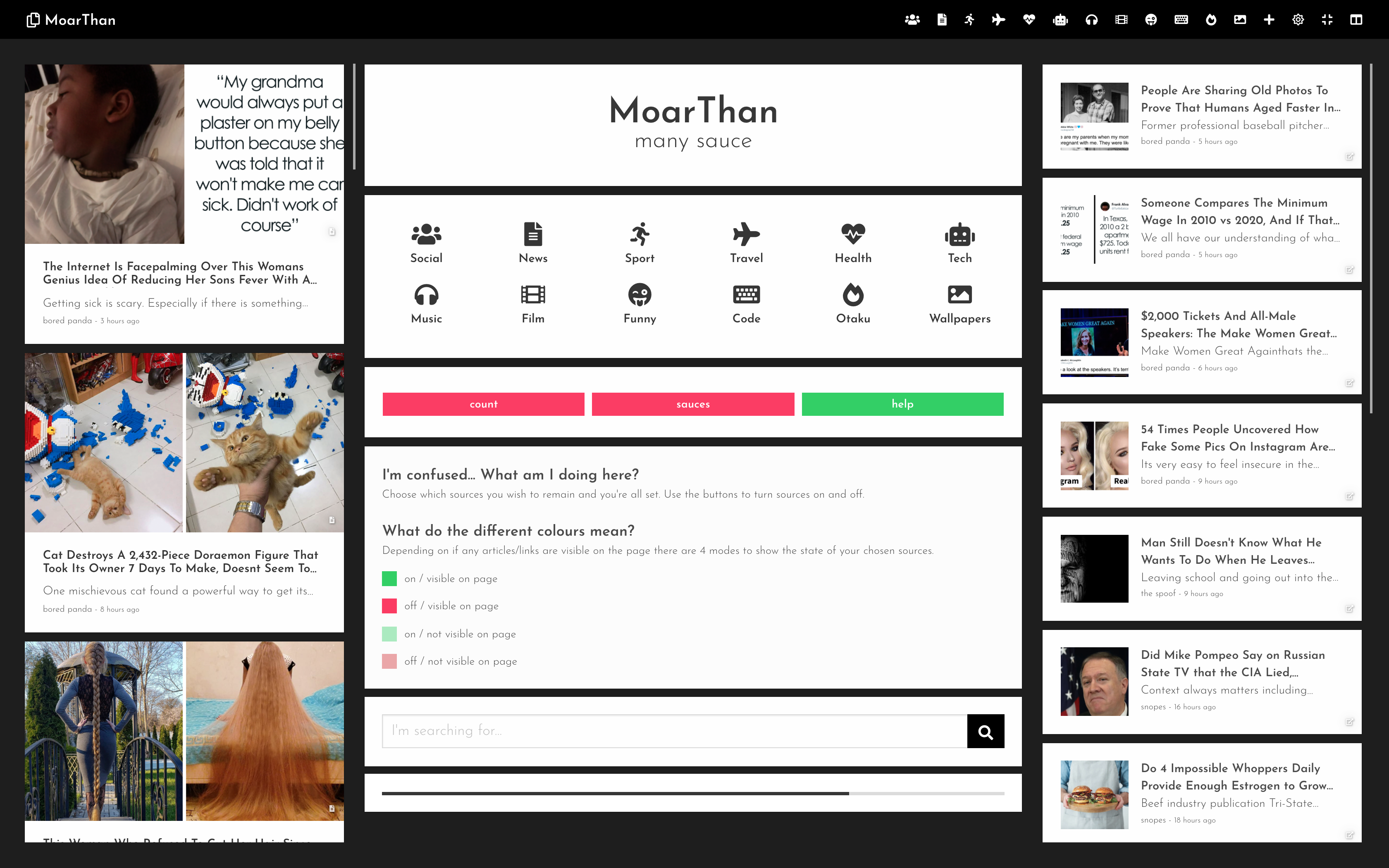 This isn't a big commercial thing. It's just a side project of mine. All content on the website belongs to the people that published it. Not me!
Bugs & Free Promotion
If you find anything broken (probably lots of things), have any suggestions or sources to add and/or want to ask me something about the project please drop me a line and I'll be happy to answer any/all questions (no matter how crazy).
If you want some free promotion for your Youtube channel/video or band/artist I'll be happy to add your youtube videos, soundcloud and/or bandcamp tracks. Just drop me a line.
Thanks for reading. x
Resources